News and thoughts from our team along the journey of serving our clients and communities.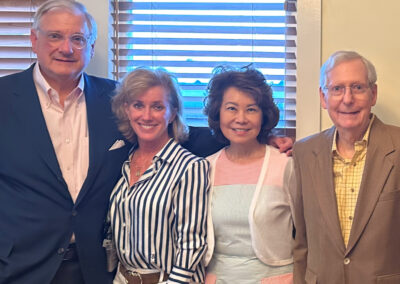 David Byers meets with Minority Leader Mitch McConnell
Recently, Principal David Byers met with Minority Leader Mitch McConnell to advocate on behalf of M Financial, their businesses, and the clients they serve. Topics included the appropriate taxation of life insurance products, the future of wealth transfer policy, the likelihood of a new fiduciary rule coming from the Department of Labor in 2023, the general legislative and regulatory ...