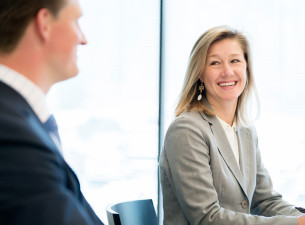 Special Accounts
205.397.2831
moconnor@capitalstrategies.net
As the Special Accounts coordinator for Capital Strategies, Maggie enjoys investing in client relationships. She works to assure that Capital Strategies serves their clients with excellence and efficiency across the United States.
Maggie earned her Masters of Arts Education in Secondary Language Arts Education from the University of Alabama at Birmingham and a Bachelor of Arts in English Literature from Auburn University.
In her free time, Maggie gardens, reads and volunteers at Covenant Presbyterian Church and in the community. She most enjoys spending time with her husband, Tyler, and their active three year old son, Daniel.