Lucy McDowell, CEBS, GBA, CMS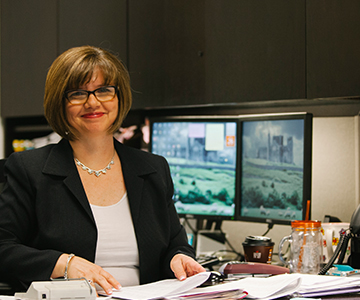 Office Manager
205.397.2814
lmcdowell@capitalstrategies.net
As Office Manager for Capital Strategies, Lucy handles all bookkeeping, accounting, payroll, and human resources functions for the firm. She also assists with various operational projects. She has served with the firm for 17 years.
Lucy is a Certified Employee Benefits Specialist (CEBS), holding designations in Group Benefits and Compensation Management. She is also a member of the International Society of Certified Employee Benefit Specialists and serves as Secretary/Treasurer on the Board of its Birmingham Area Chapter.
On a personal level, Lucy is an active member of Gardendale First Baptist Church and volunteers with Meals on Wheels, Habitat for Humanity, Hands on Birmingham, and the North Jefferson Women's Center. Her hobbies include spending time with her grandson, being outdoors, running, playing golf, yoga, and making jewelry.
She and her husband, Tim, have five children and seven grandchildren.