T. Hudson Williams J.D., LL.M.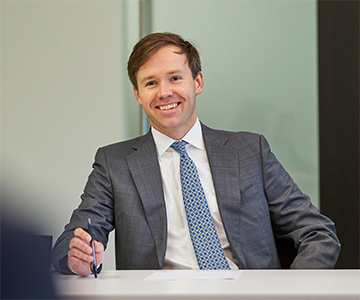 Tax Counsel
205.397.2836
hwilliams@capitalstrategies.net
As Tax Counsel for Capital Strategies, Hudson focuses on tax related issues surrounding the use of life insurance in estate planning.
Prior to joining Capital Strategies in 2014, Hudson practiced business and commercial real estate law in Columbia, South Carolina.
Hudson earned a Bachelor of Arts from Wake Forest University in 2006, and a Juris Doctor, cum laude, from the University of South Carolina School of Law in 2009.
He was graduated from the University of Florida School of Law (LL.M. in Taxation, 2015), where he served as graduate assistant to Professor Martin J. McMahon, Jr., James L. Freeland Eminent Scholar in Taxation.
Hudson enjoys running, golf, and spending time with family. He and his wife Emily have two children.