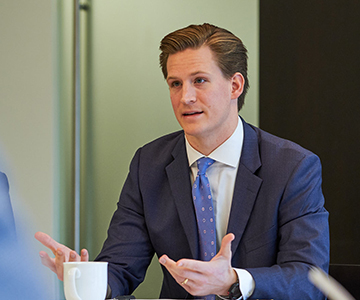 Business Development
205.397.2809
hjones@capitalstrategies.net
As a member of the Capital Strategies Business Development team, Harrison specializes in initiating client relationships for the firm's Estate Planning Division. Harrison grew up in the Memphis area and attended the University of Alabama, where he was a member of the football team and played tight end for 4 years under Coach Nick Saban. While at Alabama, Harrison received his Bachelor of Science degree in Marketing and was on the SEC Academic Honor Roll each year. He then went on to complete his MBA at the University of Alabama, concentrating in Supply Chain and Operations Management and serving as the Chairman of Communications for the Alabama MBA Association.
Harrison is married to Julia, a Birmingham native, and they have one young son. They love to travel and enjoy hiking, fishing, shooting, and spending time outdoors. They are also passionate about their church and taking mission trips when they get the chance.  In his free time, Harrison enjoys playing golf, tennis, cycling, and spending time with his 2 brothers.