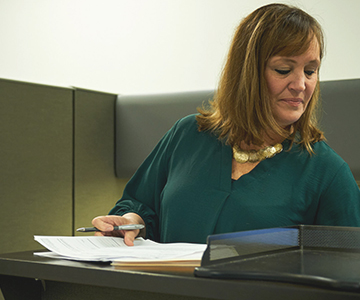 Client Service Coordinator
205.397.2808 
ahaley@capitalstrategies.net
As Client Service Coordinator for Capital Strategies, Alyson works closely with the Estate Planning team to handle all of our clients' post-transaction needs, particularly servicing in-force accounts. Alyson is truly the go-to person for our clients. Alyson knows most of our clients by name and even by policy number
Alyson has been a member of the firm for 19 years, and has an extensive background in the life insurance industry.
She and her husband, Rodney, have three sons, and she counts watching them play sports as among her favorite activities. One of her biggest passions is Alabama football.
Alyson graduated from the University of Montevallo with a B.A. in Communication Arts.